Oilfield Production – With Infographic!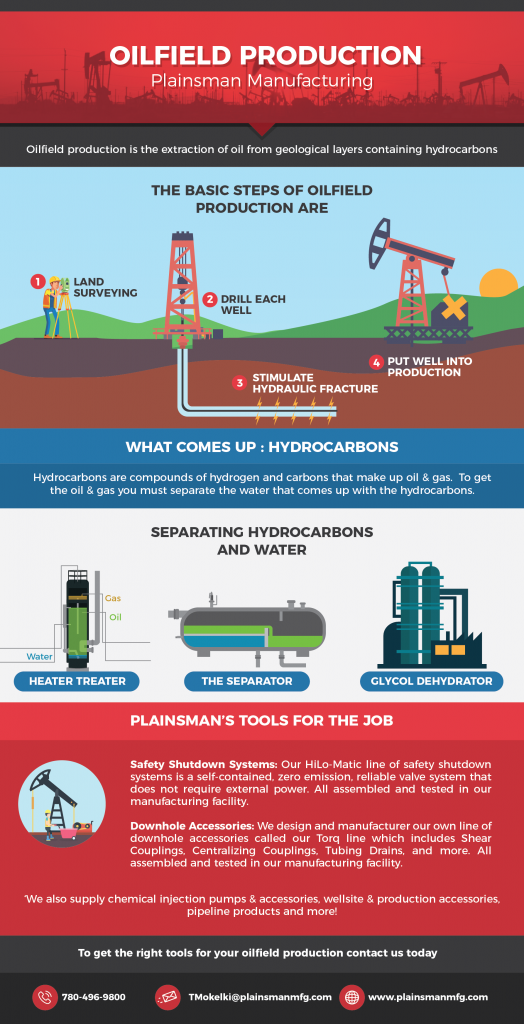 At Plainsman Manufacturing Inc., we manufacture and distribute products for oilfield production, pipeline maintenance, construction, gas, and water distribution. We are always looking out for new and better products and services to meet our customer's requirements and the changing demands of the industry.
Oilfield production is the extraction of oil from geological layers containing hydrocarbons. Hydrocarbons contain a mixture of oil, water, and gas. The production of hydrocarbons consists of the separation of oil, gas, and water before the oil and gas are taken by pipeline towards a mainland terminal.